markchristopher
biography
I'm Mark Christopher Frimmel, Born Fort Worth, Texas, 1957. I started recording 9 months ago as of 3/07. Now I write a couple songs a month, and I'm waiting for one of my songs to make it, hopefully. I want to write music that makes a difference. My father always said "If you could just write one song along the lines of "White Christmas", a true legendary Christmas song, you could make it in the music industry." So last December, I gave it a try. My song "It's All About The Love (It's Christmas), is probably one of my best works, along with my new song "How You Feelin' Now", a song about personal struggles and the War in Iraq. My main focus in my music are vibrant 3 part harmonies and versatile style of composition. I do wish everybody well and I hope you like my music.
Mark Christopher
Check out all my other songs at:
http://profile.myspace.com/index.cfm?fuseaction=user.viewprofile&friendi
d=79724708
5

April 30th, 2007 + 11:04 PM
·

markchristopher
Especially when the mic is recording. Synth seems OK. Just when recording audio, which just so happens to be 90 percent of the time! If you listen to my songs carefully you can hear it, especially at the end when the music stops. I can't put out a decent recording without fixing it.

I heard on the chat about some electronics devices for compression and audio to midi interface, but I'm unclear.

Does anybody know how I could minimize the noise with what I have? I can't afford anything right now....Thanks
5

April 30th, 2007 + 7:04 PM
·

markchristopher
Relationships....sometimes they suck....especially with us musicians. Like right now, rent is due and I'm short. I may be writing music on a park bench soon. Will somebody please buy one of my songs so I can eat?!!
6

Song about personal struggles and the War in Iraq.
10

Song about wanting my solitude so I can write music.
Alias:
markchristopher
Status: Offline
Threads:
4
Posts:
15
Songs:
3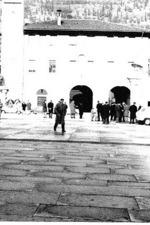 Joined: April 30th, 2007
Last login: February 09th, 2010
My Messengers
| | |
| --- | --- |
| AIM: | n/a |
| ICQ: | n/a |
| Skype: | n/a |